Fly Ash Sack in Pakistan
Ultra Ash (Fly Ash) the name of Quality and Trust. Product of TRADEWORTH INTERNATIONAL.
Ultra Ash (Fly Ash) Class "F" is a by-product of coal power plant in Pakistan.
Ultra Ash (Fly Ash) 50kg bags are designed to serve the purpose where loose bulk fly ash
storage tank silos are not available.
Ultra Ash (Fly ash) 50kg bags are easy to carry and can handle by a single person.
---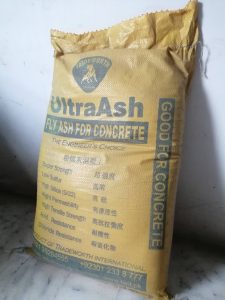 ULTRA ASH – THE ENGINEER'S CHOICE
Super Strength
Low Sulfur
High Silica (Si02)
High Permeability
High Tensile Strength
Acid Resistance
Chloride Resistance
Perfect material to produce fly ash bricks, lightweight readymix concrete, clc blocks and solid blocks.
If you want to know about fly ash price in Pakistan, fly ash concrete design mix or fly ash bricks in Pakistan
You are at the right place we are the top fly ash supplier in Pakistan and can provide you better information details regarding fly ash.
---
TRADEWORTH INTERNATIONAL
YOUR ULTIMATE PARTNER – IN CONSTRUCTION & INFRASTRUCTURE DEVELOPMENT INDUSTRY IN PAKISTAN
BEST MATERIALS FOR NAYA PAKISTAN HOUSING PROGRAM
FLY ASH
PUMICE STONE IN PAKISTAN (CONSTRUCTION & TEXTILE GRADE)
MICRO SILICA
FOAMING AGENT
GYPSUM
CALCIUM OXIDE
SILICA SAND
MILL SCALE
STEEL RE-BARS